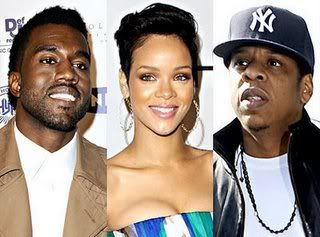 Jay-z featuring Rihanna and Kanye West "Run This Town"

If you woke up late Friday morning you missed the world premiere of Jay-Z's new single, "Run This Town". This is the first official single of the upcoming Blueprint 3 which is scheduled to be released September 11th(8 years to the day of the original Blueprint. This song had Twitter buzzin' a day ago and many are saying Kanye finally topped his 'big brother'. What yall think?
Shouts to the 2 dopeboyz for the drop.